When we decided in 1992 to establish our Real Estate Agency, Patrick Barnard Properties, to sell South African Real Estate, one of the first decisions was where to locate ourselves.
Although we could have gone to any one of the nine South African Provinces, we decided to focus on the Western and Eastern Cape and to base ourselves centrally in Plettenberg Bay on the Garden Route.

Having decided on Plettenberg Bay, we set out building a network of Estate Agents conforming to our own integrity profiles to cover all provinces, but more specifically the Eastern and Western Cape (along the Garden Route of South Africa) where we have many houses, apartments, building sites, waterfront homes, sea view homes and land as well as farms, smallholdings and lifestyle properties for sale.
Along the Garden Route we have an exceptional selection of houses, apartments, land and sometimes commercial and industrial properties / buildings for sale. This means that we have houses, land and apartments for sale in most of the towns including St Francis Bay, Jeffery's Bay, Humansdorp, Plettenberg Bay, Knysna, George, Sedgefield, Mossel Bay, Riversdal, Stellenbosch and Paarl. We also have flats, houses and land for sale in and near the cities of Cape Town and Port Elizabeth.
In the rural areas of these provinces we have most of the wine, macadamia, honey bush, sheep, cattle, dairy, mixed farming units and game farms for sale.
Agriculture, macadamia and honey bush are doing surprisingly well in the Plettenberg Bay / Knysna / Sedgefield / Wilderness areas and we have some of these farms and smallholdings for sale too.
Along the coast, sea views are quite important to property investors and for this reason we have listed a great selection of waterfront, seafront and sea view homes, apartments and land for sale.
Security is also important and for this reason we offer our clients a selection of houses and land for sale in Plettenberg Bay suburbs like Whale Rock Gardens, Heights and Ridge, Brackenridge, Schoongezicht, Castleton, Barons View, Goose Valley, and Turtle Creek, Poortjies, Lookout Beach, Central Beach and Robberg Beach (Beachy Head) area.
At Keurboomstrand, Keurview, Keursands, The Waves, Whales Haven, Dolphin Path, The Dunes, Strandmeer, Sanderlings, Silver Stream and Ranch, San Marino, Twin Rivers and Fish Eagle Bay we can also offer our clients homes and building sites with waterfront and water views for sale.
Wittedrift, a very pretty village in the Bitou Valley just outside of Plett, has some very comfortable and affordable homes and land for sale in a tranquil setting. This is also where one of the local high schools is situated.
Places like Roodefontein, Harkerville, Uplands and The Crags offer various farms and smallholdings for sale. There areas are also home to some of Plett's more popular tourist attractions, such as Tenikwa Wildlife Awareness Centre, Birds of Eden, Knysna Elephant Park. Not far off you find the quaint Stormsriver Village and Tsitsikamma area.
So whatever you want and wherever you want it, contact us first, If we don't have, it we WILL find it!.
Meet our Work Family
I must be one of the luckiest people in the country because I go to work with a song in my heart to spend time with some truly amazing people at our office. All of them are professional, trustworthy, kind and generous people with a genuine desire to support each other and do their very best for all our clients.
As a result, our office has become a non-threatening environment for us all where success is applauded and excellence in service and attitude celebrated. It is a place of positive energy where we can focus on the needs of buyers and seller alike. We have strong family values and we acknowledge God as the ultimate source of positive energy! It is always a real pleasure to introduce my work family to you.
"Excellence Makes the Difference" - Patrick Barnard - Owner Principal - 083 702 2912
Patrick Barnard
All Sales
083 702 2912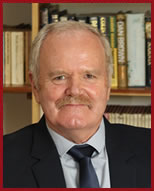 David Garisch
Farms & Lifestyle
082 759 7562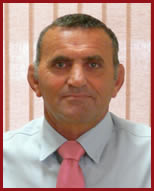 Danny D'Hooghe
Residential Sales
081 043 5136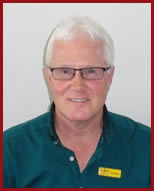 Ben Schlachter
Agent
072 122 4853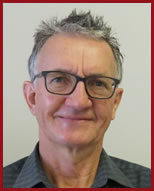 Debbie Barnard
Office Admin
044 533 1365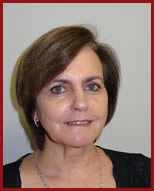 Chantel Yeates
Office Admin
044 533 1365